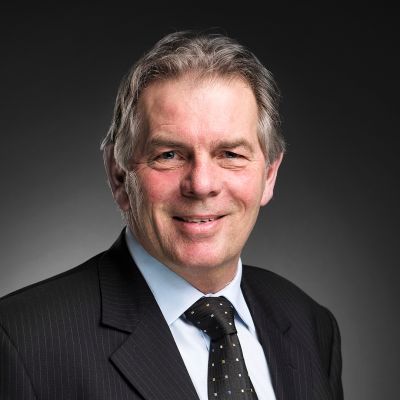 Profile
Name
Michael Bigg
Position
Director
Contact
Michael Bigg
Director
Business Advisory Services
Michael is a Director of Bennett & Philp and heads the Business Advisory Team.
He practises in corporate advisory matters, capital raising, structuring transactions and company operations, trade practices, dealing with the ACCC, mergers, acquisitions and sales of businesses and companies, contract matters of all types, intellectual property protection, forward business and succession planning and trusts law.
Michael has an in-depth knowledge of the Corporations Act (Cth) 2001 and the ASIC and ACCC guidelines. His corporate law work involves trade practice issues, dealing with ACCC and ASIC requirements, shareholder agreements, contractual disputes and rights, enforcing and restructuring company constitutions, board/meeting procedures, capital raisings including IPOs, employee share participation and corporate governance in relation to shareholder and directors' duties and rights.
His commercial experience involves acting for national and international businesses in relation to contractual disputes, manufacture and supply agreements, outsourcing and service agreements, loan agreements, all types of financing and granting of security interests, real property and chattel leasing and many different types of commercial contracts.
Michael also acts in relation to the sale and acquisition, restructuring and establishment of both large and small businesses as well as mergers and demergers.
Frequently, Michael is called on to act in matters involving complex trust structures and the disposition of trust assets. He has worked with unit and discretionary trusts, as well as advised on express, implied and constructive trusts. He has a comprehensive knowledge of the statutory provisions, common law and equitable principles governing the creation and execution of trust deeds and the tax implications associated with trusts, as well as the operation and winding up of trust entities.
Michael's work in succession planning involves complex planning and structuring and the administration of complicated testamentary instruments – particularly as they relate to commercial structures.
With more than 35 years with Bennett & Philp, Michael represents many of the firm's high-profile clients across a wide range of industries and commercial businesses.
Practical, pragmatic, experienced.
Michael represents many of the firm's high-profile clients across a wide range of industries and commercial businesses.
Climate Advisory
ACCC and trade practice advice
Advice on Constitutions
Asset and Wealth Structuring and Protection
Business Structuring
Corporate Governance
Corporate Law
Corporate Structuring
Corporations Act and ASIC
Credit Agreements
Food and beverage manufacturing
Global Investment
Mortgages, Securities and Caveats
Trusts
Milestones
Qualifications
Bachelor of Economics | University of Queensland
Bachelor of Laws (Hons) | University of Queensland
Memberships
Queensland Law Society
Admissions
1981 Supreme Court of Queensland
1981 High Court of Australia